[ Home ] [ Up ] [ Aerobics ] [ Fitness ] [ Tennis ] [ Racquet Ball ] [ Aquatics ] [ Massage ]
---
LIVING
IN
BALANCE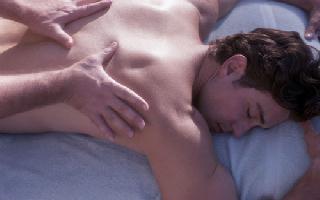 ---
MASSAGE THERAPY
& SPA SERVICES
GIFT CERTIFICATES AVAILABLE FOR YOUR
LOVE ONES.
We are located in Kingston Plantation's luxurious Sport & Health Club, Myrtle Beach, SC
Our studio is open from 9:00 AM to 8:00 PM. We are located by the indoor pool nearby the sauna, whirlpool lockers and showers. Our team of therapists are trained in a variety of bodywork techniques, adjusting their style to your individual needs.
Our mission is to provide the best services on the Grand Strand. We are committed to education and offer you the latest holistic spa treatments.
YOUR BEST MASSAGE EXPERIENCE
Please check in early to give us a confidential health history update. Any medical condition or treatment needs to be disclosed on your form to assist your therapist in providing you with the best possible service.
We will provide you with lockers and towels if needed. Any valuables can be locked in a safe-box at the front desk of simply taken with you into the massage room.
If you plan to use the Fitness Center, please schedule your massage after your work-out or class to allow your body to fully rejuvenate after the session.
How can I book an appointment?
Call 843-249-2444 or extension 244.
Speak to our Front Desk personnel. Inform us if there are any special needs; ie, pregnancy, handicapped, light or deep pressure, injury or strain, etc.
The front desk will help you choose a day and time. The therapist's name will be given to you at this time.
Give us a phone number where you can be reached and an account number or a credit card number to secure your appointment.
Our cancellation policy requires that you let us know 24 hours in advance if you cannot show or you will be charged. Same day reservations require 2 hours notice.
We offer in-room sessions for your privacy. To assist us in scheduling please allow a 24 hour notice.
The therapist will contact you to address any concerns, then arrange a convenient time to come with a massage table for you session. Two or more therapists can be sent for groups or couples. Call 843-527-4485 for coordinator.


In Studio Fees
Member 1/2 hour - $35.00
Member 1 hour - $60.00
Guest 1/2 hour - $45.00
Guest 1 hour -$70.00
Guest 1 1/2 hour - $100.00
In Room Fees on Kinston Plantation
1/2 hour appointments -
2 or more only.
1 hour - 2 person split - $90.00
1 hour - $80.00
1 1/2 hour - $130.00
We cheerfully arrange multiple massage sessions for groups, golfers or families.

Call 843 - 527- 4485 for more information regarding available spa services
---
[ Home ] [ Up ] [ Aerobics ] [ Fitness ] [ Tennis ] [ Racquet Ball ] [ Aquatics ] [ Massage ]